2013 WVU Football Season Preview (Part II- Defense and Season Prediction)


Click here for Part I of the 2013 WVU Football Season Preview- Offense.

[NOTE- If you want to just skip to the season prediction, just skim down to the bottom of this page. Really, it won't hurt my feelings.]
YEAH, BABY.
The juices are flowing. I'm back in the game, now. Nothing can slow me down! My enthusiasm for expounding on Mountaineer football cannot be dampened!
What's that? It's time to cover the defense?
Ok, well, maybe it's not that bad...
Last year's defense was, without question, the worst defense in the history of organized football. I would back that hyperbolic statement up with statistics, but I'm afraid I might put the Mountaineer's musket in my mouth if I think about last year's defense for 5 more seconds.
During the course of the offseason, I've seen at least 10 different articles from various folks covering WVU describing a "much-improved defense" or an "improving secondary" or whatever. My response has been the same every single time:
It would be impossible NOT to improve on last year's defense.
"NO, I DO NOT ACCEPT THE MOUNTAINEER DEFENSE CHALLENGE, BECAUSE THE MOUNTAINEERS' DEFENSE IS NO CHALLENGE."
- Clubber Lang, summing up the 2012 WVU defensive unit.

(2-for-2 with Rocky references in these preview articles. Maybe I am really getting back in form.)
First-year Mountaineer defensive coordinator Keith Patterson takes over the D this year, while last year's coordinator Joe DeForest
was fired because he was clearly amazingly incompetent
has been relegated to the special teams coordinator.
Patterson ran well-respected defenses at Tulane and (Eat Shit) Pitt before taking over as linebackers coach at WVU last year. The Mountaineer faithful are hoping that the D won't be such a liability with the reigns in Patterson's hands, and Patterson seems to think that we'll be satisfied with what we see.
"No. 1, we are going to be disciplined. We're going to be a sound, fundamental football team," Patterson said in
this wvusports.com article
. "I know that sounds like coach-speak but when they watch us they see us line up – just getting in our stances and getting lined up – they are going to see a disciplined, sound, fundamental football team.
"The other thing you are going to see are kids playing with relentless effort," he continued in that same article. "We ask our kids for a five-second blowout on every play. If we do that, and we're getting them to buy into it, the more people we get running through the whistle the more opportunities you're going to have to make tackles for losses, three-and-outs and turnovers."
Coach Patterson is certainly saying all the right things to make me think there might be improvement for a defensive unit that looked more clueless than Ralph Friedgen looking at a salad.
-
Defensive line
The defensive line will return seniors
Will Clarke
and
Shaq Rowell
, so there is hope that another year of experience and training will shore up the defensive line. Clarke looks like an absolute beast on the end, while Rowell uses all of his 6'1'', 305 pounds to clog the middle in the Mountaineers' 3-4 scheme.
"Will and Shaq are two seniors that we are going to lean on from a leadership standpoint to do a lot of things for us," Holgorsen said in
this News and Sentinel article
. "They are having great off-seasons and are working hard, and their attitudes are great."
Will Clarke is coming to eat your quarterback. On a side note, since Florence got the pass off, I'm assuming the result of the play was a touchdown.

Sophomore
Eric Kinsey
will get the start at the other defensive end spot. Kinsey saw some playing time last year, but his improvement in the offseason caught the eye of defensive line coach Erik Slaughter.
"I think (Kinsey) is coming out of his shell a little bit with confidence and starting to believe in himself," said Slaughter in
this wvmetronews.com article
. "You're seeing a guy with a lot of talent growing up and having confidence in that talent.
"I trust him."
That article notes that Kinsey has added 30 pounds in the time between when he was a high school senior and the start of his sophomore year.
I can empathize.
Coach Slaughter spoke of the need for multiple contributors on the defensive line other than just the starters in
this News and Sentinel article
:
"If you can help us win, I am going to play you," added Slaughter. "If you can't, then I won't. In the Big 12, because of the tempo, you better have more than three or four guys or you will be in a lot of trouble."
To that end, Kinsey will be backed up by highly-touted junior college transfer
Dontrill Hyman
, but Hyman will certainly see enough downs in a rotation to where you might as well consider him a co-starter as well.
Redshirt sophomore
Kyle Rose
, sophomore 6'3'' 308-pound nose tackle
Christian Brown
, and redshirt freshman
Noble Nwachukwu
all look to see time on the line in spurts this season. Rose, Nwachukwu, and Kinsey can all play all 3 positions on the line, while Brown was drawing high praise in the offseason for his raw ability, which admittedly still needed refining.
-
Linebackers
Sophomore
Isaiah Bruuuuuuuuuuuce
(Spur), junior
Jared Barber
(Sam), sophomore
Nick Kwiatkosi
(Will) and junior college transfer
Brandon Golson
(Buck) make up the starting linebacking corps in WVU's 3-4 defense for tomorrow's opener.
Bruce, along with providing WVU fans the ability to chant his name for another 3 years, takes over the spur spot after playing inside linebacker last year as one of the few bright spots for an otherwise dismal defense. (He earned honorable mention All-Big XII honors- not bad for a freshman on a swiss cheese defense.)
For his part, he enjoys being able to rush the passer more than he could in the middle.
"I like it," he said in
this article
from the Exponent Telegram. "I get to rush a little bit more. I haven't rushed off the edge since 10th grade. It is a little bit more fun right now, even if we are in camp."
Jared Barber looks to expand on his experience from a year ago as the strong-side linebacker, while senior Doug Rigg has no qualms about what his role will be in the middle:
"My role really doesn't change,'' Rigg said in
this article from the Charleston Gazette
. "I'm the run-stopper guy.''
Doug Rigg action shot.
Brandon Golson is a promising prospect at the weak side linebacking spot after transferring from junior college Georgia Military College. Golson was a 4-star prospect out of high school and ranked 15th-best outside linebacker in the nation, so he's obviously talented. Some off-field trouble concerned some Mountaineer fans before he ever arrived in Morgantown, but he appears to have put that behind him.
As with seemingly every other unit for the Mountaineers this season, expect to see plenty of linebackers on the field that may not necessarily be starting the game.
Junior
Jared Butler
is technically regarded as a co-starter along with Doug Rigg at the Sam spot according to Coach Holgorsen. While it might seem like a bit of an indignity to one of the few seniors on the Mountaineer defense, Rigg is excited that there's more depth among the linebackers than there was last year.
"Coach Patterson said he wants two players deep at every (linebacker) spot," Rigg said in
this article
from the DA. "That's because of the plays we play and how hard we run them.
"Having a two-deep (defense) and routine breaks is going to help everybody. Some of those games last year, I thought I was going to die after."
(You and me both, Doug.)
Promising veteran
Shaq Petteway
was lost for the season during fall workouts, but WVU still has a load of talent behind him with
Nick Kwiatkoski
,
Dozie Ezemma
, and converted safety
Wes "Honky" Tonkery
(thank you, Chris Berman) all looking to see some time at some point during games.
-
Secondary
Whew, boy.
At least we know it can't get worse.
Last year's WVU secondary got torched so often that elite firefighting squads were called in from the midwest to douse the flames.
They got lit up like a giant Christmas tree.
They were burned so frequently that many of the players had language in their wills as to the appropriate disposal of their ashes.
In other words, they sucked. (See, this is why you come here. For this keen insight.)
But the offseason brings with it a sense of optimism, and so it is that there are rumblings that our secondary this year should be vastly improved. And while no one is expecting an Alabama or LSU-like effort from the defensive backs any time soon, just being able to keep the other team in front of them for most of the game would be a welcome improvement.
To that end, cornerbacks coach Brian Mitchell comes in this year replacing Daron Roberts. One thing Mitchell wanted from his cornerbacks was some size.
"You're trying to minimize the distance between you and the next offender," Mitchell said in
this article from the Daily Mail
. "The taller, longer, rangier kids who have the same skill set as the smaller kids, which is great athletic ability, good lateral quickness, good top-end speed, why not have them at cornerback?"
Juniors
Travis Bell
and
Ishmael Banks
get the start at the two corner spots. Both are over 6 feet tall, filling Mitchell's desire for size. Bell is a converted safety who showed signs of life when given an opportunity at the corner position in the offseason, while Banks returns after getting some time at corner for WVU last season.
Bell received high-praise from fifth-year senior corner
Broderick Jenkins
, still recovering from a sore knee that required surgery last year:
"Aw, man, Travis is probably one of the perfect fits for it," Jenkins said in
this wvmetronews.com article
. "Nice physical guy who can run. I see what they wanted in him to bring him over from safety. And having the knowledge of playing safety gives him a good edge."
The star of the defense (and perhaps of the entire team) is sophomore
Karl Joseph
at free safety. Not many true sophomores have their jerseys selling in stores, but Joseph led the team in tackles last season and had a number of eye-popping hits that brought Mountaineer fans out of their seats.
(Expect to see a TON of #8 jerseys around Mountaineer Field this year, as the other main jersey sold by Nike in stores this offseason was Andrew Buie's #13. Not since my purchase of Pernell Williams' #30 jersey in 2005 have Mountaineer fans felt so foolish for dropping premium coin on a non-contributing player's jersey.)
This highlight reel should not be possible for a true freshman.

Senior and noted Orange Bowl mascot hater Darwin Cook gets the start again at bandit safety. Cook is the most experience player in the Mountaineer secondary, and will be leaned on to make sure that the d-backs and safeties are correctly aligned to face the quick-paced Big XII offensive attacks every week.
True freshman
Daryl Worley
will back up Banks as a corner, and like Travis Bell, Worley, at 6'2'', is a tall d-back that wasn't recruited as a cornerback either, playing linebacker and safety in high school. Brodrick Jenkins has been nursing a sore knee that required surgery last season, but it's doubtful he'll be available to contribute early. The Mountaineers are somewhat thin at cornerback depth, but have high hopes for the guys that will actually see the field.
Sophomore safety
K.J. Dillon
may see some time as a nickel back or backing up Cook, while freshman
Jeremy Tyler
has been providing a number of impressive moments during the offseason that make him an apt backup for Karl Joseph.
WRAP-UP

All jokes aside, it is very reasonable to expect improved play from the Mountaineer defense this year. Last year's unit was a dangerous mixture of inexperience, lack of talent, and lack of depth. All three of those areas are improved this year, so one can HOPE that the unit trotting on the field when the WVU offense gives up the ball can at least offer a reasonable resistance to opposing offenses.
SEASON PREDICTION

In my experience as a Mountaineer fan, it seems like the team is never as good as our fans believe it is when we're good, and it's never as bad as our fans believe it is when we're bad.
Following the Texas game last year, WVU fans legitimately believed that the Mountaineers were going to the championship game, no matter what their eyes should have told them about the porous defense.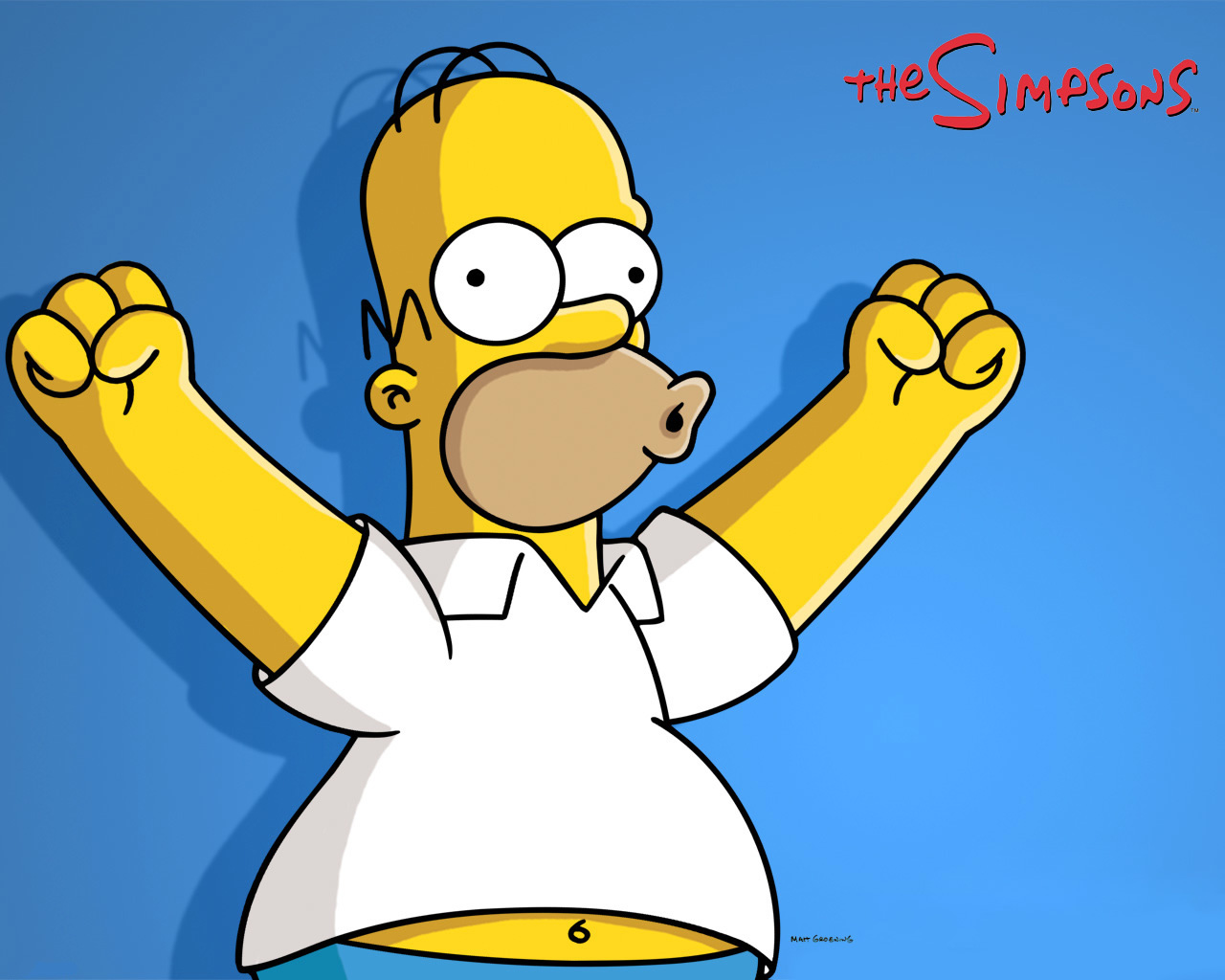 We've always got some serious homers with this program.

Now this year, it's all I can do to even discuss WVU with Mountaineer fans without a palpable sense of almost disgust coming over them.
"We're going to be terrible."
"I don't know what the hell they're doing out there."
I don't know why we have to go to such extremes.
All in all, the degree to which the Mountaineer defense improves should offset the amount that the Mountaineer offense will decline this season. And even that decline might not be as steep as many are predicting.
Find me a season where Dana Holgorsen's offense didn't do it's thang, regardless of who he plugs in at quarterback or receiver. And keep in mind the high praise of running back Charles Sims, who might realistically be playing in the NFL next year and who is easily the best running back Holgorsen has ever had at WVU.
We're never as good as everyone thinks we are when we're good. And we're never as bad as everyone thinks we are when we're bad.
I think it's very reasonable to suggest that this team can at least equal their record of 7-6 from last year, and I will predict that the team finishes 9-4, winning their lower-tier bowl game and winning the respect that they seem to have lost from many of the Mountaineer faithful.
See, that wasn't so hard, now was it?
Trackback URL of this entry
http://www.wemustignitethiscouch.com/modules/weblog/weblog-tb.php/3357
The comments are owned by the poster. We aren't responsible for their content.
Poster
Thread
Sane

Posted:

8/31/2013 9:21 am

Updated:

8/31/2013 9:21 am

WMITC

Re: 2013 WVU Football Season Preview (Part II- Defense an...

With a d-line coach named Slaughter, I expect to see blood. Puddles of blood.

QBs with their heads on sideways and arms hanging loose at their sides. RBs flying backward through the air like stuntmen in B movies. Fumbles and stumbles and drops...oh, my.

Is that asking too much?

wooddash

Posted:

9/2/2013 7:34 am

Updated:

9/2/2013 7:34 am

Pitt Hater

Re: 2013 WVU Football Season Preview (Part II- Defense an...

My favorite play was Karl Joseph's vs Oklahoma's #19. He just picked him up about 3 feet and plopped him on his back.

Jude

Posted:

12/9/2013 8:43 pm

Updated:

12/9/2013 8:43 pm

WMITC

From:

Eastern Panhandle, WV

Re: 2013 WVU Football Season Preview (Part II- Defense an...

Quote:

I think it's very reasonable to suggest that this team can at least equal their record of 7-6 from last year, and I will predict that the team finishes 9-4, winning their lower-tier bowl game and winning the respect that they seem to have lost from many of the Mountaineer faithful.