Mountaineers have struggled, but might be turning it around


I've had a hard time getting motivated to write about the 2012-2013 Mountaineer Basketball Team. I admit it.
It is a dreary time in the land of the Mountaineers.
The football team suffered one of the most spectacular collapses in recent memory after starting out the season like gangbusters and having Mountaineer fans dreaming of BCS Championships and surefire Heisman Trophies. The Texas game that left WVU fans euphoric in the possibility of greatness feels more like 40 years ago than 4 months ago.
Then the basketball season kicked off with the Mountaineers getting their doors blown off by Gonzaga and it hasn't gotten much better since then.
The team stands 8-7 going into tonight's game at Iowa State, a team that nearly beat #4 Kansas in Allen Fieldhouse a week ago. At various points in the season, Coach Bob Huggins has benched Juwan Staten (starting point guard), Aaric Murray (starting PF/C), and Deniz Kilicli (starting PF/C), and had some of the most depressing news conferences I can remember. (I half expect to see TV crews cutting to a depressed Huggins on the sidelines during games listening to Sarah McLaughlin while eating frosting out of the can.)
Before the season, many (myself included), saw no reason to believe that this team couldn't return to the NCAA Tournament the same way every Bob Huggins WVU team has. Sure, we lost Big East Player of the Year Kevin Jones and 4-year starting point guard
and cause of my early death 40 years from now
Truck Bryant, but transfers Staten, Murray, and Matt Humphrey, combined with a year of experience from the influx of freshmen that played last season pointed to another respectable season from the Mountaineers.
So what happened?
Glad you asked.
Yes, the shooting sucks. But it's always sucked. The difference is that WVU isn't rebounding like they used to.
To say that this team can't shoot is like saying that Ralph Friedgen can't run a marathon. (For the record, the shooting percentage is 39.7%, good for 308th in the nation. Out of 388.)
That much is obvious.
Opposing defenses run zone after zone at the Mountaineers (unless their coach is a complete mongoloid) to take advantage of the fact that WVU shoots 28.3% from the 3-point line, good for 328th in the country.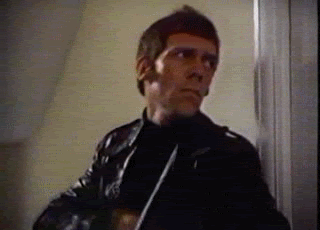 We have issues shooting.
Announcers from the previous few games have breathlessly noted that opposing teams need to keep WVU off the foul line because they get such a high percentage of points from their free throws as if that's a statistic to be proud of. (The Mountaineers get 24.2% of their points from FT's, 15th highest in the nation.) WVU is 93rd in FT attempts, shooting 70.2% when they're there, good for 131st. The reason such a large percentage of WVU's points come from the free throw line is that the rest of their scoring is so horrific.
Now, to be fair, Bob Huggins Mountaineer teams have never been good shooters. Even in the Final 4 year from 2009-2010, I wrote
this article
which included mention that the Mountaineers were only shooting 44% towards the end of the season (good for 132nd in the country).
The difference between the recently successful teams and this year's team is that the Mountaineers aren't getting the offensive rebounds that those teams were getting. (This is where Kevin Jones' absence is really felt. Jones was one of the best offensive rebounders in the nation all four years he was at WVU.)
This year's team is getting offensive rebounds on 38.4% of their opportunities, good for 26th nationally. Not bad, right?
Here's what it was the last 4 years:
2011-12- 40.9% (6th)
2010-12- 40.2% (6th)
2009-10- 42.0% (2nd)
2008-09- 41.0% (4th)
So to sum up, the shooting isn't really any worse than it has been, it's just that the Mountaineers aren't grabbing the offensive rebounds at the rate they were previously, and the team has suffered as a result.
And by the way, the defense isn't much better.
But what may not be obvious is that this Mountaineer basketball team is just as weak DEFENSIVELY as they are offensively.
WVU ranks 202nd in the nation in opposing team's field goal percentage this season allowing opponents to shoot 42.9%. (It was 41.7% last year, and 41.2% the year before that.)
They don't get steals (7.3/game, 137th nationally) or blocks (3.8/game, 142nd), and as a result, they rarely (if ever) get fast break points.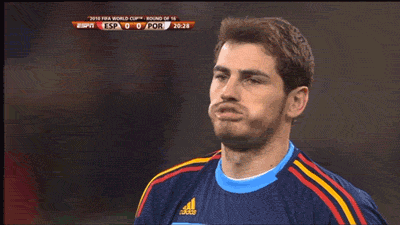 Action shot of every Mountaineer fan for most of this season.
So what hope (if any) is there for Mountaineer fans?
For starters, despite losing to Kansas State over the weekend, the Mountaineers put up a strong effort in a game they could've easily won over a team ranked in the top 20.
They shot an amazing (for them) 51.1% from the field and showed a fire, spirit, and effort not seen from this particular group of guys so far this year.
The improved play and effort started in the second half of the Texas game a week prior, where the Mountaineers erased a 13-point second half deficit to defeat the Longhorns in overtime.
While it would take a small miracle to hope that WVU could somehow turn this season around to make the NCAA Tournament again given the fact that they are presently 79th in statsheet.com's RPI, the effort shown by the Mountaineers over the course of the past game and a half suggests that this may not be the lost season many of us feared it would be after a home loss to Oklahoma. (The second time the Mountaineers had lost to a very mediocre Oklahoma team this season.)
The chance for the Mountaineers' redemption starts tonight.
Tune in.
Trackback URL of this entry
http://www.wemustignitethiscouch.com/modules/weblog/weblog-tb.php/3353
The comments are owned by the poster. We aren't responsible for their content.
Poster
Thread
wooddash

Posted:

5/7/2013 6:00 pm

Updated:

5/7/2013 6:00 pm

Pitt Hater

Re: Mountaineers have struggled, but might be turning it ...

Think how much money we all saved not going to the NCAA's.