It's a Wonderful Mountaineer Basketball Season


**YOU HAVE ENTERED THE MOUNTAINEER BASKETBALL PRACTICE CHAT**

istanbulsh-t: /CLANG

kareem_abdul_jabarie: /CLANG

staten_island: /CLANG

harry_and_the_henderson: /CLANG

iamkevinnoreen: /falls down

iamkevinnoreen: /CLANG

HuggUlongtime: JUMPIN JESUS CHRIST

AAAAAaaaaric: What's wrong coach?

HuggUlongtime: YOU F#$%ERS SHOOT LIKE I PLAY THE FRENCH HORN

iamkevinnoreen: I'm sure you play the French Horn beautifully, Coach.

iamkevinnoreen: /falls down

HuggUlongtime: STOP KISSING ASS, NOREEN.

HuggUlongtime: AND FOR THE LOVE OF GOD GET OFF THE FLOOR

HuggUlongtime: I just don't know what to do at this point. We aren't hustling, we aren't shooting, we aren't rebounding, we aren't playing defense...

istanbulsh-t: ... WE ARENT GETTING TRADITIONAL PREGAME MEAL OF KUSKUS

HuggUlongtime: Deniz I have told you for the last time I'm not ordering any of that hindu garbage. Eat a cheeseburger, for chrissakes

HuggUlongtime: I think I'm officially out of ideas.

HuggUlongtime: I give up.

HuggUlongtime: /goes to office, shuts door
**YOU HAVE ENTERED THE COACH HUGGINS' OFFICE CHAT**

HuggUlongtime: It's over. I think it's time to resign.

a_man_named_cam: DON'T DO IT, COACH

HuggUlongtime: OH GOD, YOU SCARED ME

HuggUlongtime: What in the hell are you doing here, Cam?

a_man_named_cam: I AM YOUR GUARDIAN ANGEL. I AM HERE TO STOP YOU FROM MAKING SUCH A MISTAKE.

HuggUlongtime: You would think guardian angels would make better basketball players...

a_man_named_cam: SILENCE!

a_man_named_cam: DON'T YOU SEE WHAT KIND OF IMPACT YOU'VE HAD ON THESE KIDS LIVES? LET ME SHOW YOU WHAT THE LIVES OF THE KIDS YOU'VE COACHED AT WVU WOULD HAVE BEEN LIKE IF YOU HADN'T COME AROUND...
**YOU HAVE ENTERED THE ALTERNATIVE UNIVERSE IF COACH HUGGINS HADN'T COME TO WVU CHAT**

its_in_ebanks: It really sucks not being in the NBA. Oh well, I guess I'll be playing professionally overseas...

HuggUlongtime: Well that isn't that bad...

its_in_ebanks: ... in Bangladesh

HuggUlongtime: Oh, well then.

truck_me?_truck_you: man i cant believe i got kicked off the team after my freshman year. at least i can dominate this rec league now though.

truck_me?_truck_you: /attempts layup on much larger rec league player, gets blocked

truck_me?_truck_you: man where the foul at?

HuggUlongtime: I must say, that one's not terribly surprising.

a_man_named_cam: Look at me, coach! Look at what I would've been if not for your mentoring...

a_man_named_cam: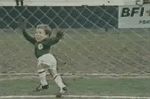 HuggUlongtime: Wow.

a_man_named_cam: Wow is right. But that's not even the worst of it...

keeping_up_with_da_kevinjoneses: Man, I can't believe I went to Pitt. This place sucks.

HuggUlongtime: NOOOOOOOOOOOOOOOOO

HuggUlongtime: MAKE IT STOP!!! MAKE IT STOP!!!

a_man_named_cam: Do you see now the impact you've had on so many young lives?

HuggUlongtime: I see, I see! Just let me go back, I promise I'll make it right!
**YOU HAVE ENTERED THE MOUNTAINEER BASKETBALL PRACTICE CHAT**

HuggUlongtime: Alright, I'm over my frustration. Let's just get back to work and try to fix this.

staten_island: Ok, coach.

staten_island: /drives to basket

istanbulsh-t: /attempts to play defense, fouls staten_island

ref: /blows whistle

iamkevinnoreen: EVERY TIME A REF'S WHISTLE RINGS, AN ANGEL GETS ITS WINGS!
Trackback URL of this entry
http://www.wemustignitethiscouch.com/modules/weblog/weblog-tb.php/3352
The comments are owned by the poster. We aren't responsible for their content.
Poster
Thread
WVUer21

Posted:

12/19/2012 2:11 pm

Updated:

12/19/2012 2:11 pm

Makin' it Rain

Re: It's a Wonderful Mountaineer Basketball Season