WIRE- Ebanks goes pro


**You have entered the Mountaineer Basketball Chat**

its_in_ebanks: Well guys, I decided that I'm going to
enter the nba draft
. It's time to take my game to the next level.

mazzulla_oblongata: dag, man. thats too bad. I thought we could make another run at it next year. with you and dasean leaving now we dont have ANY good small forwards

flowers_for_algernon: Ahem.

mazzulla_oblongata: what?

flowers_for_algernon: I'm standing right here, dude.

mazzulla_oblongata: oh, right. my bad.

HuggUlongtime: Fellas, I talked to Devin and I think he's making the right decision for him now. The NBA rookie salaries are about to drop with a new collective bargaining agreement, there might be a lockout after next year, and this is his chance to take advantage of the current system.

istanbulsh-t: OH NOOOOOOOOOOOOOO!!!!

HuggUlongtime: What? What's wrong?

istanbulsh-t: I PLAY ON TEEM WITH PROFESSIONAL AGAIN!!! I GET SUSPENDED FOR SURE!!!

HuggUlongtime: Relax, Deniz. Devin is only a pro if he leaves this team to go to the NBA. He can't be a pro here.
(
as far as YOU know.. heh heh
)

istanbulsh-t: HUGGS MAN. YOU ARE ALWAYS KNOWING WITH THE KNOWLEDGE.

istanbulsh-t: YOU COME OVER TO MY DORM. I MAKE YOU HUGE SAUSAGE.

HuggUlongtime: Um... that's very nice of you Deniz. I think I'll pass, though.

istanbulsh-t: OK BUT ONE DAY I GIVE YOU SAUSAGE

flowers_for_algernon: Say, what about the others? What you guys going to do now?

sir_wellington: Update my passport.

the_butler_did_it: Try to recover the scraps of my knee that are still on the floor in Indianapolis.

truck_me?_truck_you: yo the trucks foot is right on schedule for the predraft workouts

mazzulla_oblongata: wait. youre going pro?

truck_me?_truck_you: haha nah im just playin. I'm gonna be here all four years.

jude: /bangs head against table

the_butler_did_it: Well, I'm really going to miss my time in Morgantown, but I think with the recruiting class Huggs has coming in, you guys should be able to stay at a high level.

the_butler_did_it: Just check out this center Huggs got you for next year, David Nyarsuk:
**the_butler_did_it is attempting to directly connect****the_butler_did_it is directly connected**

the_butler_did_it: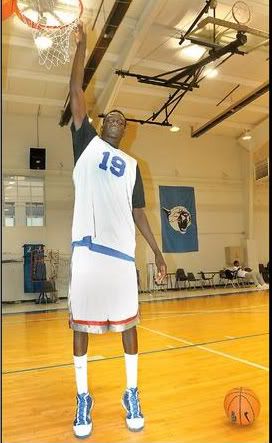 Nyarsuk_on_dis: I PLAY BASKETBALL FOR THE WVU

istanbulsh-t: DO YOU LIKE SAUSAGE?
Trackback URL of this entry
http://www.wemustignitethiscouch.com/modules/weblog/weblog-tb.php/3281
The comments are owned by the poster. We aren't responsible for their content.
Poster
Thread
WVU87inMD

Posted:

4/13/2010 11:43 am

Updated:

4/13/2010 11:43 am

Suspected Punter

Re: WIRE- Ebanks goes pro

Classic Jude!

Anyway you can link Huggs, Deniz and sausage just makes me LMAO!

istanbulsh-t: YOU COME OVER TO MY DORM. I MAKE YOU HUGE SAUSAGE.

HuggUlongtime: Um... that's very nice of you Deniz. I think I'll pass, though.

istanbulsh-t: OK BUT ONE DAY I GIVE YOU SAUSAGE

WVUmtnEER

Posted:

4/13/2010 1:06 pm

Updated:

4/13/2010 1:06 pm

Makin' it Rain

Re: WIRE- Ebanks goes pro

A Classic indeed! Funny stuff!

MikeOly

Posted:

4/13/2010 4:18 pm

Updated:

4/13/2010 4:18 pm

Pitt Hater

Re: WIRE- Ebanks goes pro

I object to this Wire. It should be prohibited for any Wire to include the Turk that does not include the words "Huggs man, he make me beast, man."

DO IT

Mntneers

Posted:

4/13/2010 5:38 pm

Updated:

4/13/2010 5:38 pm

Here for the Beer

Re: WIRE- Ebanks goes pro

truck_me?_truck_you: yo the trucks foot is right on schedule for the predraft workouts

mazzulla_oblongata: wait. youre going pro?

truck_me?_truck_you: haha nah im just playin. I'm gonna be here all four years.


best part

ChaChaCat

Posted:

4/13/2010 6:43 pm

Updated:

4/13/2010 6:43 pm

Suspected Punter

Re: WIRE- Ebanks goes pro

This is one of the funniest things I have ever read!

rabapab25

Posted:

4/14/2010 12:01 am

Updated:

4/14/2010 12:01 am

Makin' it Rain

Re: WIRE- Ebanks goes pro

That pic of Nyarsuk! Holy crap!

We so need a tall guy like that! Geez!

2002graduate

Posted:

4/14/2010 5:35 pm

Updated:

4/14/2010 5:35 pm

Party Machine

Re: WIRE- Ebanks goes pro

Is it goaltending if his feet are on the ground? Just sayin'.

wooddash

Posted:

4/16/2010 10:55 am

Updated:

4/16/2010 10:55 am

Pitt Hater

Re: WIRE- Ebanks goes pro

truck_me?_truck_you: haha nah im just playin. I'm gonna be here all four years.

jude: /bangs head against table

My vote: jude bangs head against table. hahahaha Hopefully he won't run into Nyarsuk!

Anonymous

Posted:

5/8/2011 8:28 pm

Updated:

5/8/2011 8:29 pm

Re: WIRE- Ebanks goes pro